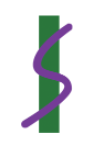 Ingredient Solutions Ltd. Have been dealing with Dalco Engineering Systems Ltd for over ten years. We are very happy with their service & equipment.

All their nitrogen generating equipment is very reliable and is serviced fully on a pre-determined schedule.

We are very happy to carry on doing business with this company.

Ted Healy. (Technical/Operations Manager).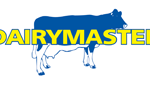 Dairymaster is a world leader in dairy farm equipment that is renowned for its innovative products. Its unfaltering commitment to ongoing research and development, superior product quality and excellent customer service and support is why the company has reached this position.

Nitrogen gas is critical to our operation, its inert properties provide shielding and prevents oxidation of the materials being processed in our 2d and 3d laser profile cutting processes. An interruption or failure in supply would cause a loss in production output, with the Dalco nitrogen generation system we now have the ability to generate nitrogen gas on site and this has had a positive impact on our production processes and on the quality of material being processed. The system has also eliminated the manual handling of heavy gas cylinders and required no change over in MCP's. The system is always on standby and runs automatically to store nitrogen for the next production run or it can run on demand if the need arises.

We installed the system in 2009 and have found it to be modular and flexible; it is easy to expand the system as demand for gas increases. The system is extremely reliable with zero down time, we do not worry about nitrogen gas supply and the pressure and flow to our machines has never been an issue.

The experience to date from Dalco has been professional and competent from sales to installation, service and after sales support.

John Fleming. (Dairymaster)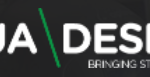 We at Aqua Design have found Dalco Engineering systems excellent to work with from the knowledge and experience that they brought to the table and also the understanding of what we at Aqua Design were looking for made it easy to go with Dalco.

Our new Nitrogen system that was installed 6 months ago has done what we were told it would do, with only small problems at the start that would be expected with any unit of this capacity. The savings by installing the unit was huge and this will help us be more competitive in the market place .We would have no problem in recommending Dalco.

Diarmuid O Callaghan. (Operations Manager)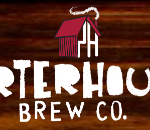 The nitrogen gas generation system has proved a successful and cost effective means of generating high quality nitrogen gas, eliminating the need for costly bulk gas deliveries.  Dalco Engineering has also given us prompt and efficient service over the years.

Peter.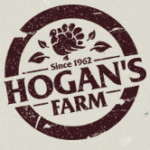 We at Hogan's Farm run a cooked sliced meats plant in Co. Meath in which Dalco Engineering installed a gas generation system. This has been a complete success accounting for substantial savings in our gas costs.  Dalco have been very professional during both the installation process and the subsequent maintenance of the system.

Fintan.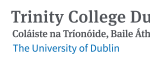 Dalco Engineering have supplied CRANN in Trinity College Dublin with excellent and reliable nitrogen gas production systems and high quality service over the past 8 years, and they always very quick to respond to any issue that may arise. We have experienced very little downtime with their Nitrogen production systems as they are very Reliable and robust, and DALCO are most diligent and professional in their both their Service and Maintenance.

Their Systems are also extremely cost effective vs the cost of purchasing our Nitrogen gas in bottles, thus providing the institute with huge cost benefits and savings.

We would highly recommend Dalco Engineering for both their Products and service.

Mike Finneran.

CRANN (Centre for Research on Adaptive Nanostructures and Nano devices).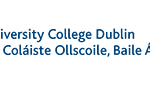 "I am delighted with the nitrogen and oxygen generation systems installed by Dalco; they have saved me a lot of money and ensured constancy of supply which is important for our experiments. My dealings with DALCO have all been extremely positive and professional. Their follow up and service is excellent and their attention to detail and in particular to safety is exceptional. I certainly recommend John and his team without hesitation."

Jenny.
Testimonials